Product Description
Introducing our newest versiton of our popular Wholecut Chelsea boot. This time converted into the perfect everyday boot. Made using English waxed suede leather and finished with an extremely comfortable lightweight cleated sole & storm welts. Flex Goodyear Welted on the classic round HIRA last, fully calf lined & made using vegetable tanned leather insoles.

Featuring our signature wholecut pattern fashioned out of a single piece of leather, featuring reinforced double pull tabs & Italian side elastics, for a superb clean look.

Waxy Commander leather is one of our newest additions to the lineup, exclusively sourced from Charles F Stead tanneries from Leeds (UK), which is considered to be the one best of its kind; a tanned through waxed suede that make this the perfect waterproof boot. A very special & hard wearing leather that for sure will stand against the elements. Finished with our lightweight cleated soles.

This boot as the rest of our shoes are made to last & to just get better looking & more comfortable over the time. Needless to say, that, whe the time comes, these boots are fully resoleable when the time comes.
Specification
Construction
Flex goodyear welted
Last
Hira
Uk fitting
E (medium)
Upper leather
Waxy commander
Tannery
C f stead (uk)
Sole
Lightweight cleated
Insole
Vegetable tanned leather
Lining
Full grain calf
Waxy commander
Tannery: Charles F. Stead
Country: UK
Substance: 1.8/2mm
Tanning: Chrome
Finish: Waxed
Waxy Commander leather is one of our favorites materials to work & wear. Heavily waxed suede exclusively sourced from the renowned suedemaker C F Stead Tannery in Leeds, UK, which is often considered to be the best in its class.
It is the perfect all weather leather—ready for anything you through at it: waterproof, extremely resilient versatile, easy to wear & even easier to maintain.
As with any leather, you'll want to prevent it from drying out, and in this specific case we do recommend to keep the Waxy Commander nourished & waterproofed with an occasional maintenance with our Dubbin Wax from Famaco or even Famaco's Renovateur, for a lighter protection.
Definitely the perfect all weather leather.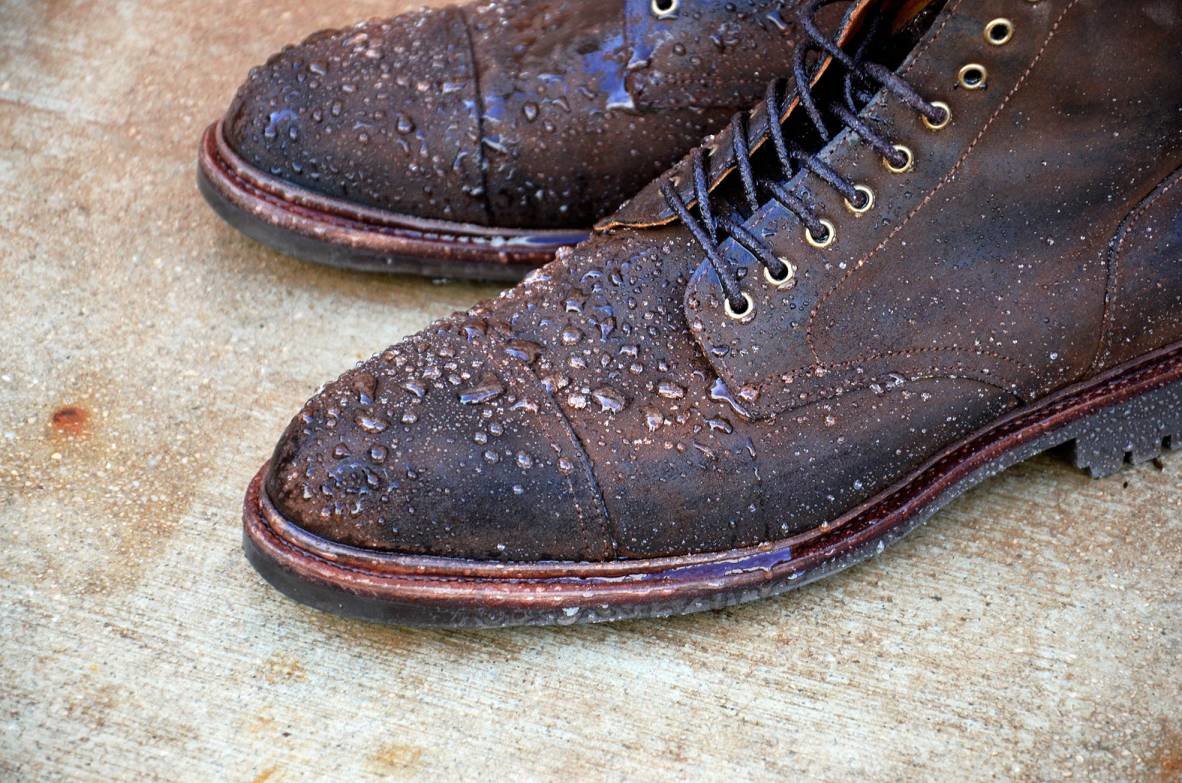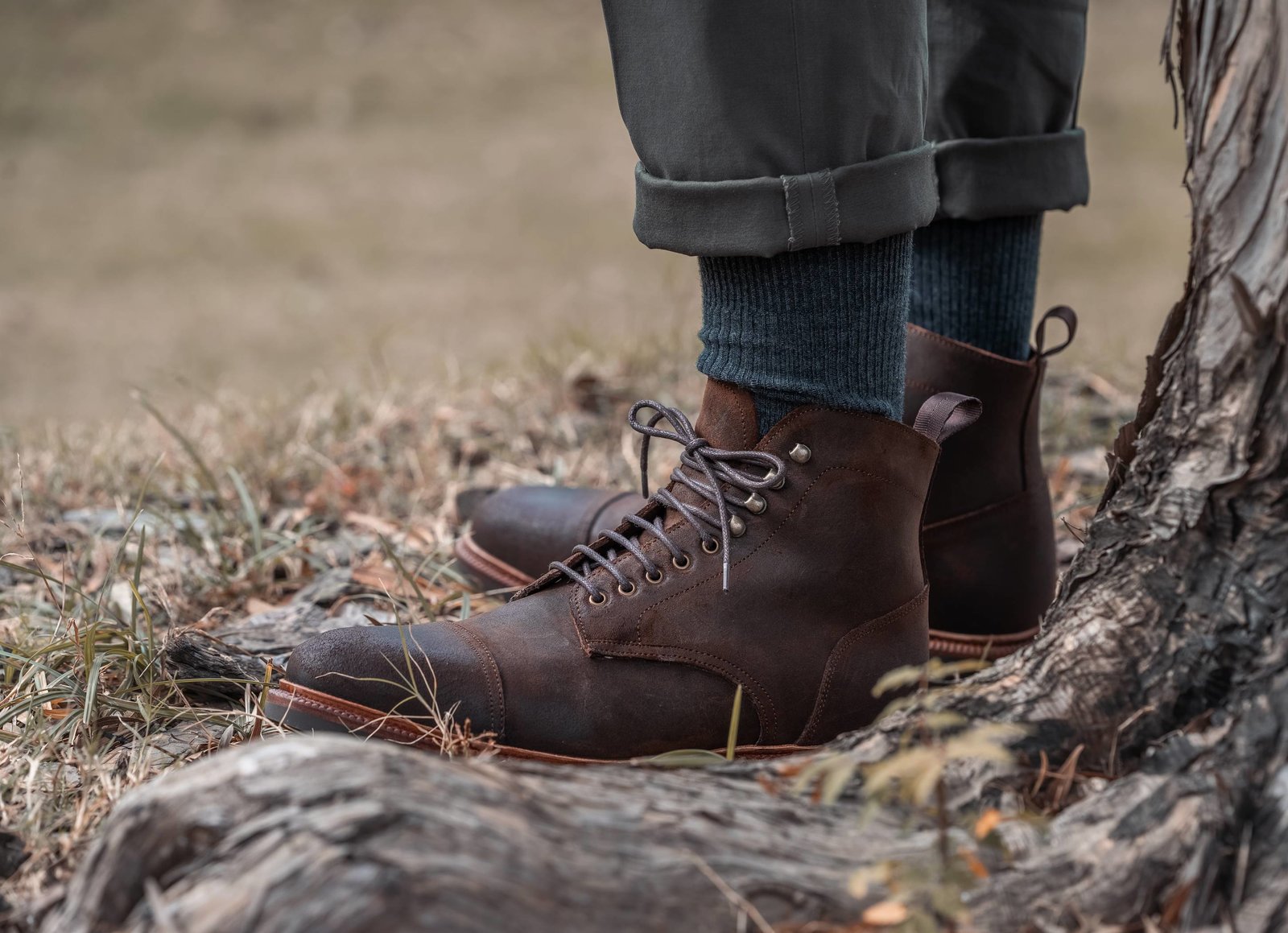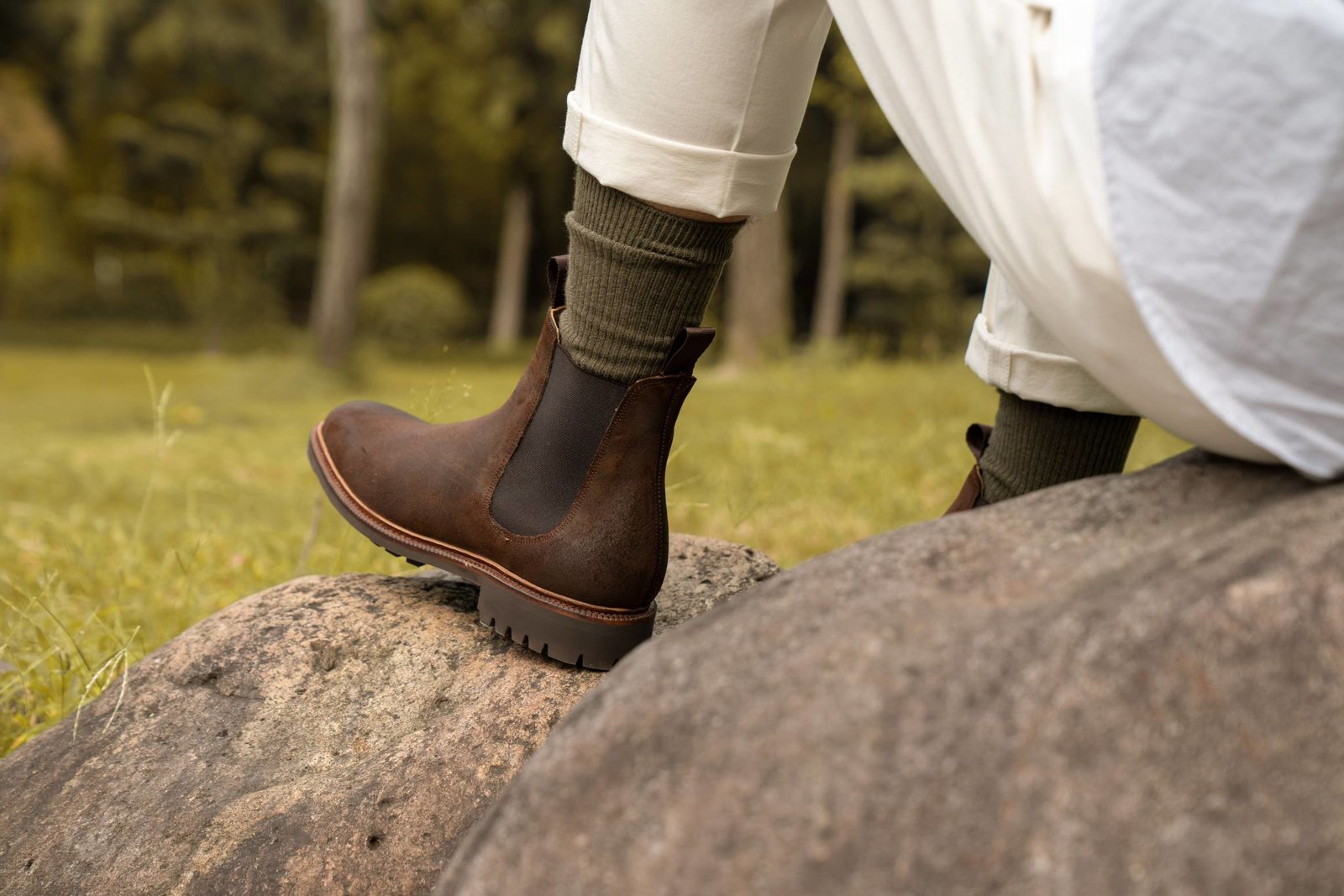 Size Guide Women
Please note that all our shoes & boots are UK sized. Below you'll find the women's specific size chart:
Can I use my sneaker's size as a reference?
Goodyear Welted shoes & sneakers are made & fit quite differently. Sneaker fit is quite forgiving, whereas in a Goodyear Welted pair of shoes you'd like to have a close and adjusted feel in order to have the best and most comfortable fit.
Said that, better to compare with another pair of Goodyear Welted or dress shoes you have or have tried before.
What do you recommend if I am in between sizes?
If you're in between sizes, size up. Too tight shoes will end up resulting uncomfortable or not wearable.
Do your lasts fit all the same?
No they don't. Said that most of our lasts are UK E width (medium/regular fit) and you most likely will be wearing the same size across many of them.
We recommend checking our Lasts page for a more detailed description of each of the lasts we currently have in production.
---